Marketing Atelier offers competitive analysis, an essential aspect of your marketing strategy that evaluates your competitors. This process looks at the general market in which they operate, their weaknesses, their strengths, and their strategy. Through this analysis, our scouts determine the terrain in which you operate and then respond with a strategic marketing plan.
We now have the ability to learn more about the competition than we ever knew before. By analysing their social media content, press releases, and videos, we can evaluate the products, strategies, and quality of their services, then compare and contrast them with our own leverage strategy.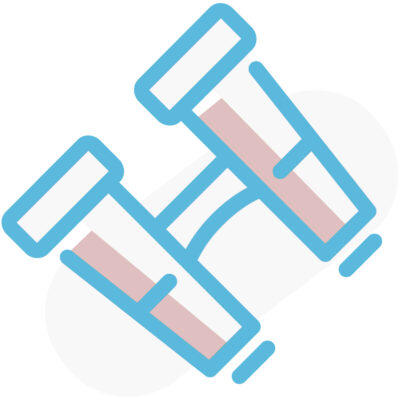 Marketing Data & Analytics Services
Here at Marketing Atelier, we provide tools, services, and solutions that help data-driven business owners and marketing executives more accurately measure, track, and quantify each and every single advertising strategy.
1. Ad Tracking and Analysis
Which advertising and marketing strategies work, and which should be changed or eliminated?
2. Custom Research and Analysis
Do you need to know how the leading companies or competitors in your industry market their businesses online?
3. Phone Call Tracking
How are your customer service representatives helping your customers?
4. Conversion Rate Optimization
Turn more website visitors into leads and sales. Get more leads without spending more money on advertising.
5. Google Analytics Consulting
Need help getting set-up and started with Google Analytics, GA4, or Analytics 360? Our marketing analytics experts get you started on the right track and help you turn data into results!
6. Website Analytics & Tracking
How does your website or landing page measure up? Our experts accurately track your website, uncover your website's true conversion rate, and show you how to convert more visitors into leads and sales.
Accurately track your advertising
The foundation of every high-performing website and marketing department is accurate measurement and tracking.
Today's marketing executives and savvy business owners demand better information because they know that better marketing analytics data and deeper information increase ROI and KPIs.
Measure it, improve it.
You're probably looking for new, cost-effective lead generation strategies and advertising strategies that deliver tangible results before you spend another penny on advertising. Instead, invest in SEO, PPC, and other marketing and analytics services. In order to maximise the marketing resources you have, you'll get insights with us into your advertising performance and increase your overall marketing ROI as a result.
We help business owners and marketing executives accurately measure and track every marketing strategy, including the company website, and highlight what's most important to their business.